Attention to the navigation

Website navigation has to be selected carefully. You are working on the smaller screens you have to be very careful about the limitations of the smaller screens too. Simplified choices in the texts paired with icons, page links, drop downs, and collapse menus this make easy for the visitor to see all the website. If you are hiding the page links it will become hard for a user to discover the page for moving forward. Try to make the important pages more obvious and prominent on the website. This way is little complicated but your audience will never get de-track after coming on the website.

Fingers don't flop me today
Call to action has to be different both in style and color. Circular and rectangles are most of the time used to make buttons for a website. You have to become too creative when you are making the buttons for your website or mobile phone because they can easily confuse visitors. You have to stick with conventional design somehow so that audience will get to know about the call to action easily. Size can also make a big transformation particularly for those with incapacities. Visitors have to know the links of the website design.
The mobile website should be in your mind
This is one of the key features of responsive
website design.
Organization of graphics, navigation, and content all have to make for the smartphone. All the content have to be built for a mobile phone website separately as for the desktop website. Design of the website has to be very flexible that it will look good on each screen. This makes the design optimized and only those functionalities are added which are needed. This is one of the best things which increase the user experience. If you don't have an idea of the website and the content structure and you are making a website it is like you have purchased a fancy frame without portray.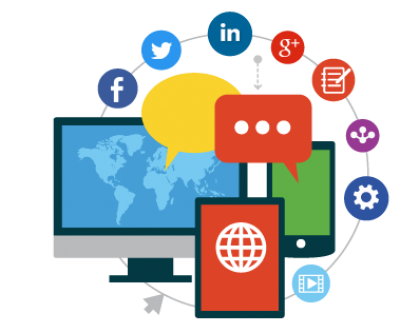 Use of words
Desktop
web design
can carry more content and words never matter a lot if get increased. When you are working for smaller screens you have to be very careful about the words. Never go above than a limited content. This means you have to be very economical in content if you want to fit that content on the screen of mobile phones.
Typography on smaller screens
The scale of the font size has to be definite, and width of the content have to be fit on the screen. You will never go to the doctor and complain about you cannot read the tiny text of mobile screen. Large fonts increase the readability dramatically. So always try to make a design clear to read so that your audience of every age group can find it easy to read the content without any help.