Responsive design fit for every screen

Web Designing
which is fit for every device is more searchable and visible to the audience. Most of the users are now on smartphones and they never use the website on the desktop or laptop. So if you make the website for each screen more customer will become your audience and you can have the better business growth as compared to a website with limited visibility on the smartphone. Mobile technology is getting fame with the passage of time and the responsive website designs are coming with latest innovations.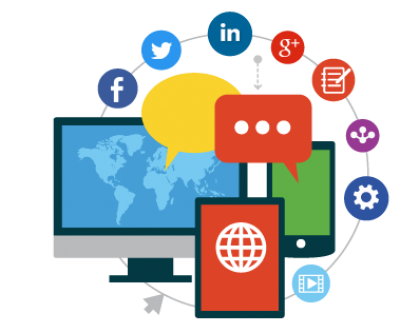 Quality of the Design
When the website is of good design more customer love to come on the website again and again which also recognize Google the value. When the mobile presence is according to the Google policy the website become on top of the search engine which is a plus also. Google is now preferring responsive website designs which are not easy to made or test but still giving a good user experience. Now the battle is between three design and those are traditional designs, adaptive design, and responsive design. If the website is not of good design it will never attract many customers and the business idea will get the flop.
CSS is ruling the world
CSS is the major part when it comes to responsive website design. So most of the people are now focusing on this to make a good thing because if the website is not responsive it will never become visible in the search engine top position. Most of the time when we want to make changes in the website now we have to change the CSS. So we can say that CSS is ruling the world of website technology.
URL Structure
URL structures are also designed with the
web designing
for each device the size of the URL may vary. This is one of the main things which is countable on the search engines. Google is one of the big recommends of the responsive design because it helps the google in many ways like delivers improved user experience, resources, and it always avoids SEO pitfalls such as bad redirected frames which are using in the modern times to call a website page on each of the pages.
Low Quality and Google
Google hates the low-quality web pages content and duplication of the pages. It is one of the jokes that Google will forgive a website with bad HTML but never forgive a website which wastes their resources. On the other hand, the final truth of all the things is no final truth. Every action which is taken has its own SEO related consequences which can increase or decrease the visibility. You have to be very caring when you are taking the step in this regard. Most of the SEO companies in Pakistan are also
making web design
so take their recommendations also.