Responsive website design
Responsive websites are famous in the market of Pakistan and we all are aware of it now. Website design that fits the need of every screen size is responsive website design. In this design usually, CSS is made to modify medium queries. You can use a single template for all devices is one of the key advantages of this. More benefits of this technique can be responsive-friendly, Bootstrap, or use of foundation which make the process of website designing easier. It is quite difficult to test the website design because you cannot see every user experience or you cannot make the website in the context of every smartphone brand.
Website designs
are always like the pieces of the puzzle which fit together to make a good combination. Some companies are focusing on the mobile first approach which is a good thing because through this way they can work separately for smaller screens too.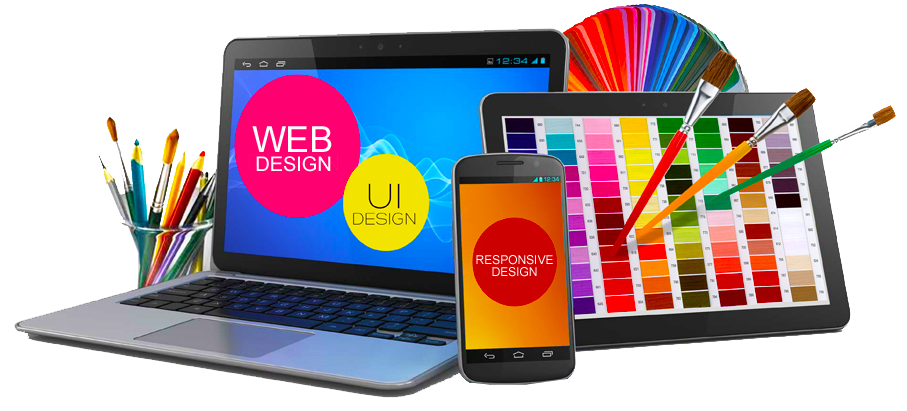 Adaptive Client-Side
Most of the time designers use java script to give a website advanced functionality. For instance, the adaptive website gives retina quality images for new iPads. After watching this type of images user of that iPad are also convinced of the quality of the website. The client side of the adaptive
web design
includes user's browser and every change that occurs on the client side. On the other hand, server-side include detection of the website design which is suitable for the devices and picking that template. When you are using the template of adaptive approach re usability of the HTML and JavaScript through devices make the change management easy and simplified. Unlike responsive designs, adaptive
website design
always ensures that the resources of the website will load according to the size of the screen.
Adaptive Server-Side
The adaptive approach of server-side can make in a variety of ways. Plug-ins and custom user agent detection are one of the basic ways which can make an adaptive server side. Most of the bigger brands are using this approach for their website this is the reason their websites are famous. The question why you should use server-side adaption? It gives a flexible template design for each device and enables the customization. It has the logic of device-detection on the server.
Most of the companies in Pakistan are doing efforts for responsive
website designs
but we recommend that every website have to be adaptive and responsive too. Because without adaption it is quite difficult for you to apply responsiveness. Applying both of techniques for your website design can give you a comfort for a larger time period.